Tips and Advice
Written by: Passive Homes Ltd
The ultimate challenge of the self builder has got to be the Passive house.
It's the Everest of house building and remains the benchmark which all other houses are measured.
Developed in Germany in the early 80's it uses passive building principles such as solar gain, insulation, air tightness and mechanical heat recovery to maximize passive heating and minimize heat loss. Now perhaps it can be achieved by the doughty self builder but before optimism runs amok lets have a reality check.
Passive standards are as follows.
Space heating 15kwh/m2/year.
Wall U values 0.15w/(M2K).
Windows overall U value of 0.8w/(m2k).
Air tightness 0.6ac at 50 pascal.
No thermal bridging.
These are a flavour of the standards which are miles more onerous than UK building standards. A passive house is 90% more energy efficient than a standard house, built to today's regulations.
So what has the self builder got to do to achieve the passive dream?
Firstly, they need to understand the concept of thermal bridging and the need to eliminate it from their house. The junctions between floors and walls and walls and roof and walls and windows are the key areas of weakness in a house in terms of thermal bridging. The best way is to thermal model the junctions to understand the heat flows and form the best junction details.
Secondly, they must understand the idea of air tightness. The relationship between air tightness and heat loss is simple. Leaks mean heat loss. How to minimize heat loss by correct detailing at all junctions is critical.
Thirdly, insulation must be installed correctly to ensure that the insulation envelope is carried through from the walls to the attic. In the end passive houses require an incredibly high standard of building from the foundations to the plastering.
A passive house is:
Very comfortable
Very energy efficient
Very healthy
Very quiet
Built to such a high quality that it will require little or no maintenance.
Finally the passive certificate will add many thousands of pounds in value to the house.
Of course to achieve a passive certification requires that each part of the building process is approved and passed by the passive consultant and all elements are recorded in picture or video form. All materials must be logged and recorded especially insulation windows and heat recovery systems.
If you want to self build a passive home, either make sure you use a qualified passive builder, or, if you are managing the project yourself or getting hands on, use qualified consultants and ensure that the details and plans are carried out to the standards required.
Passive Homes Ltd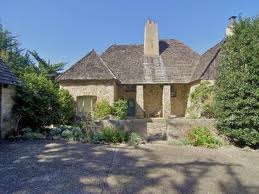 Passive Homes Ltd are building contractors/designers who have an in depth expertise in all areas of passive building. They work throughout the UK and Ireland building and consulting in the Passive housing sector.
Return to The Self Build Guide Home Page from Passive Homes